Lainox Naboo Ovens
Lainox Naboo Ovens
The Naboo oven is Lainox's latest technology. With the Naboo, apart from having a great oven, one also has an assistant; a great help during stressful times in the kitchen.
Isla - Our Latest Dishware Addition.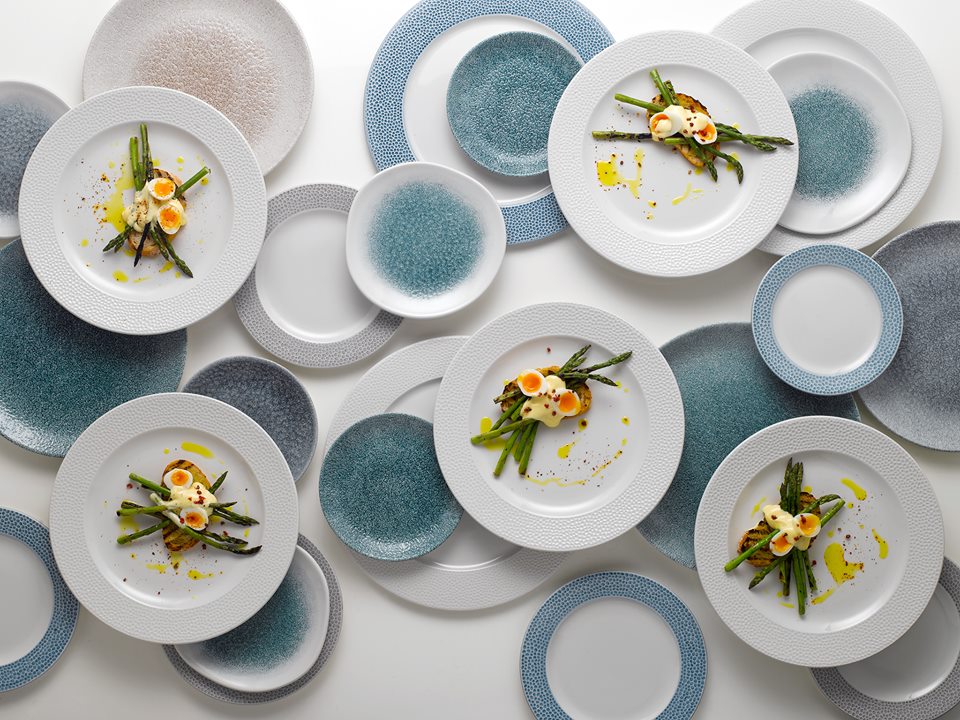 Are you looking to update your restaurant's menu and need a new selection of dishes to go with your delicious recipes? Or are you looking to revamp your kitchen by adding a new set of stunning plates? Come have a look at the latest addition to our ever-growing collection of crockery , the line 'Isla' by Churchill. Isla features a stunning textured embossment, inspired by shapes and textures found along the seashore which instantly makes your dishes look beautiful. The plates come in three different borders; a lovely sea-blue colour , classic white or ash grey, as pictured above. Our isla range also extends to cappucino cups, espresso cups and saucers.
If you're interested, phone our stores or send us an e-mail today!
All our Churchill plates come with a 5 year warranty. *
Paper Drinking Straws in stock !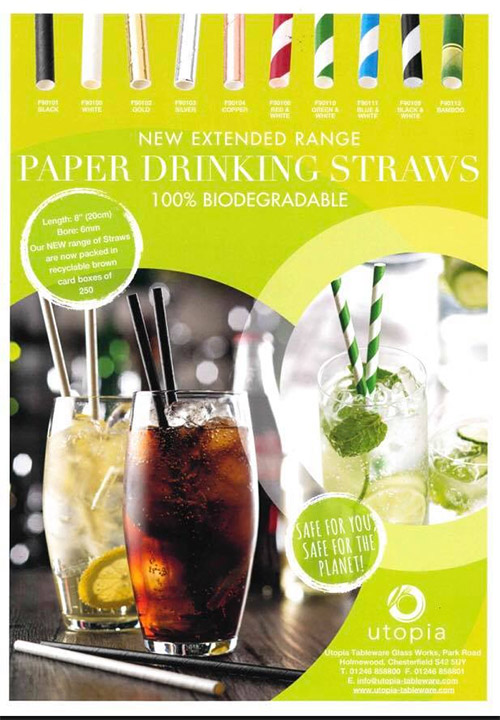 You may not be a a straw person by nature, and you rarely use them, but sometimes, especially when kids or the elderly are involved, there is a real need for them. You could invest in glass or steel straws however, every so often, we still end up with a box of plastic straws, leftover from an event, and even though we wash and reuse them, they are still an environmental hazard as Plastic is forever!.
Part of the problem is that while cheap plastic straws are available everywhere, you really have to look for paper alternatives and it's not nearly as easy to resist the impulse of buying straws at your local grocery store.
Paper straws are not only compo-stable and biodegradable they are also attractive and are available in different designs. Not only are our straws environmentally friendly themselves, they are also packed in recyclable packaging too !
If you've ever had a bad paper straw incident, where the straw started disintegrating before you were done using it, you might be hesitant to try these, but our straws will last longer in your drinks without degrading or getting soggy.