Casual Eats - Relaxing the Rituals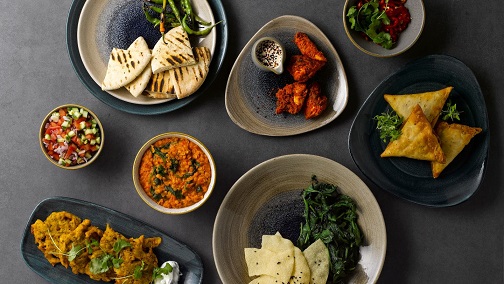 Embrace the Top Food Trends with Casual Cuisines
The way we like to dine is becoming increasingly casual, with menus still hugely influenced by the innovation of street food and the relaxed style of tapas and sharing plates. Customisation has become a key opportunity for differentiation and breaking out from the crowd, and with that we see more build-your-own concepts and options designed for personalisation.
Part of the Story
Carefully selecting colour, pattern and shape for a restaurant's tableware can enhance the overall story of a hospitality concept, connecting the food and ingredients with the interior design and colour scheme. Coloured tableware becomes the perfect accompaniment to casual dishes, enhancing food presentation and offering chefs more opportunity to be creative.
Our trainers from Italy and Malta to showcase the Oven that works like MAGIC!!!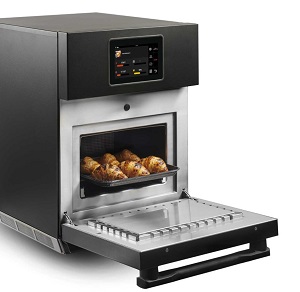 What is a high speed oven? Well, it's a device that can cook a frozen pizza in 2 minutes, a filet of salmon in one minute and a half, a panino in 45 second and a lasagna in less than 3 minutes. Is it magic? Well, of course not, it's a combination of old and new technologies that can be used to master superb results in a wide variety of situations.
But it needs the touch of a professional.
And that is why we chose to invite local chefs on the 23rd February to demonstrate the power of this fantastic kitchen tool, the ORACLE oven. Our expert from Lainox, Lorenzo Possamai visited Malta purposely to host a dedicated workshop in collaboration with our resident trainer in Malta, Kurt Mifsud from MCA. This demo was held in the fully equipped kitchen at the Mediterranean Culinary Academy in Naxxar.
Read more: Our trainers from Italy and Malta to showcase the Oven that works like MAGIC!!!
The way to your loved one's heart…..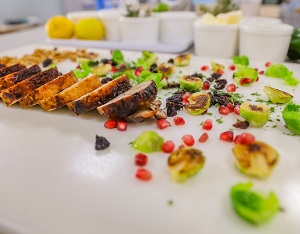 Valentine's Day is round the corner and you may be thinking of cooking up a storm to entice your special someone one and win his or her love.
We have prepared a homely, yet delicious recipe, compliments of the chefs at the Mediterranean Culinary Academy, that will whet your and your loved one's taste buds…..
Getting the right mincer for your Restaurant Kitchen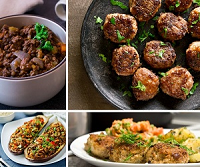 Mince is such a versatile ingredient used in so many different recipes and genres of food.
Grinding or mincing the meat gives enhanced tenderness in the meat and also allows you as a chef to distribute the flavours uniformly throughout the meats more easily and you can use a mould to make uniform shapes out of the meat.
Therefore the meat mincer or meat grinder is an essential item in a commercial butcher shop as well as in more advanced commercial kitchens where the shop would like to own the process and choose the specific cuts he or she wants in their dishes.
Read more: Getting the right mincer for your Restaurant Kitchen
Meet Malta's Voted Best Chef for 2023!
After the Definitive(ly) Good Guide Awards held last month, we had a sit down with Jean Pierre Dingli-Attard, the winner of the Best Chef Award that was sponsored by Pentole Agnelli in collaboration with The Catering Centre as their exclusive local agents.
How did you start off as a chef?
Growing up I always loved to cook and from a very young age (as young as 6) I've wanted to become a chef. When I finished secondary school I attended ITS (Institute of Tourism Studies, Malta) where I finished my four year diploma in culinary arts.
During my time at ITS I worked in a few local restaurants as a student and after graduating I left for Italy for 6 months work experience in a 2 Michelin restaurant. This is where my passion got cultivated and where I started to explore the art within cheffing. I also owe most of my knowledge and work ethic to this experience. After that, I worked in London for a little over a year and then in Malta for another 8 years. Each kitchen I worked in inspired me and gave me new ideas and knowledge and ultimately, a drive to open my own restaurant to be able to explore my own creativity more freely.