CONFIDENCE AND PLEASURE IN CRAFTSMANSHIP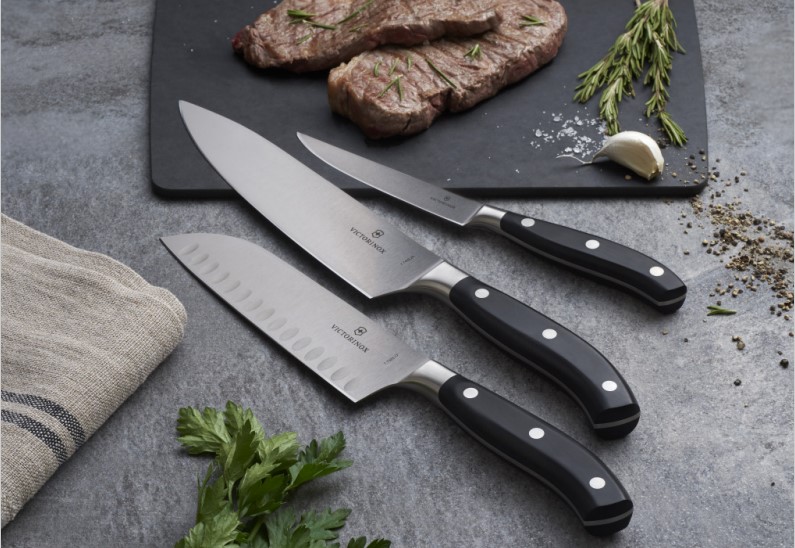 For amateur cooks and professional chefs alike, the Grand Maître Collection is all about balance. Each piece in this sought-after range is uniformly hardened and forged from a single piece. This construction method means the transition from blade to handle is sleekly seamless, offering great control and precision with every slice. The ergonomically shaped handle ensures comfort even over sustained periods. It's perfect craftsmanship that pays off every day.
Victorinox AG guarantees all knives and tools to be of first class stainless steel and also guarantees a life time against any defects in material and workmanship.
Forged from one piece and hardened evenly
Perfect balance for comfortable work
Timeless design, built for longevity.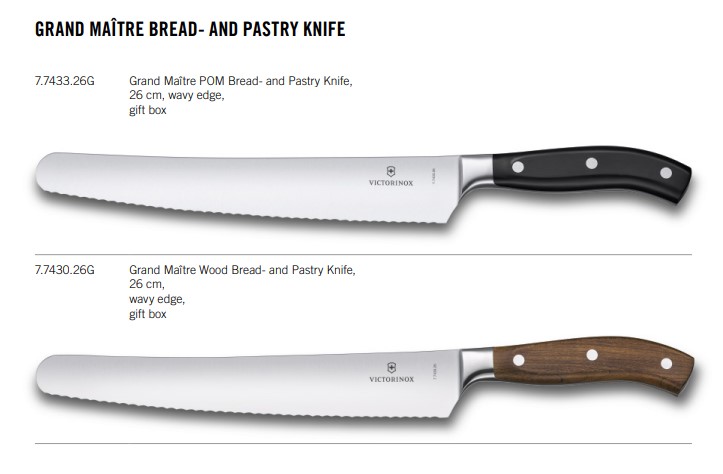 Some feedback from independent reviews:
This range of knives feel solid and impressively well engineered. In general, stainless steel doesn't hold a sharp edge as well carbon steel, but this robust, Swiss-made blade aced longevity tests and improved precision sharpness after resharpening.
Combine this with a dishwasher-proof polyoxymethylene handle and you have an all-round durable workhorse that won't need obsessive care and should last. And, compared to many artisan makers, the price isn't too excessive.
This knife performed well in sharpness tests, cutting thin slices of tomato effortlessly, even when slicing freehand with little pressure. It also made light work of the classic 'paper test', and was able to mince an onion with ease.
The Catering Centre is proud to be the exclusive agent for Victorinox in Malta.
Want to know more? Call us on +356 2157 7305, send an email on This email address is being protected from spambots. You need JavaScript enabled to view it. or message us on Facebook! We'd love to hear from you.