CHURCHILL TABLEWARE: Premium & Fine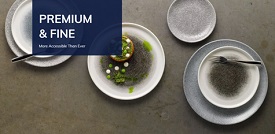 Rural Restaurants Recognised by Michelin Stars

Eating out has become the most popular way we like to spend our disposable income as a society. Now, even the finest of dining is more accessible and relaxed but maintains all of its well-earned prestige. The most premium and top-quality food is served in pubs as well as restaurants, reflected by how the coveted Michelin Stars have been awarded over recent years.
Microplane Superior Quality Graters: Care & Handling Tips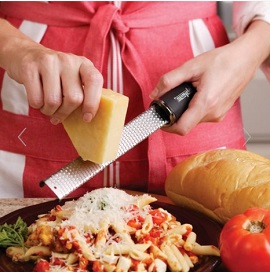 To guarantee a long life for your Microplane blades and to have a safe, efficient and fun grating experience, we have put together some care and handling tips for you.
Read more: Microplane Superior Quality Graters: Care & Handling Tips
What To Look For When Planning Your Catering Kitchen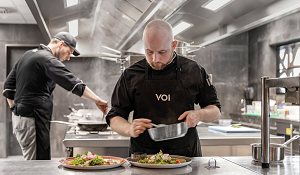 When you're thinking of buying equipment for your restaurant, cafeteria or other catering facility, it is important to consider all of your options and plan well as this equipment could make or break your operation.
You need to think of what type equipment would be best for your specific needs, the equipment layout to ensure that you have a good workflow, the quality to ensure that you can have uninterrupted service, and the warranty and support services that the installing company provides.
Read more: What To Look For When Planning Your Catering Kitchen
THE POWER OF RED AMONGST THE KITCHEN KNIVES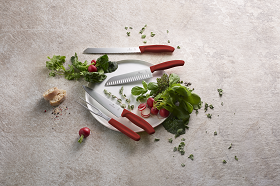 BOLD. POWERFUL. VICTORINOX-RED.
The powerful color of red makes a bold appearance in the line extension of the popular Swiss Classic knives. Four new products of the Victorinox Swiss Classic Red line bring this audacious touch of colour to kitchens around the world.
Casual Eats - Relaxing the Rituals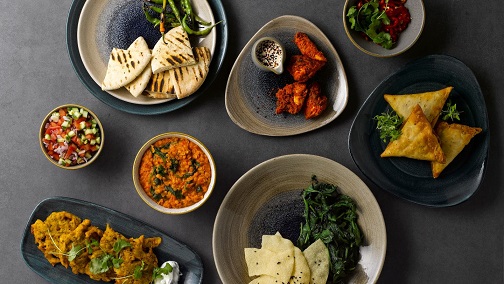 Embrace the Top Food Trends with Casual Cuisines
The way we like to dine is becoming increasingly casual, with menus still hugely influenced by the innovation of street food and the relaxed style of tapas and sharing plates. Customisation has become a key opportunity for differentiation and breaking out from the crowd, and with that we see more build-your-own concepts and options designed for personalisation.
Part of the Story
Carefully selecting colour, pattern and shape for a restaurant's tableware can enhance the overall story of a hospitality concept, connecting the food and ingredients with the interior design and colour scheme. Coloured tableware becomes the perfect accompaniment to casual dishes, enhancing food presentation and offering chefs more opportunity to be creative.