Traditional with a Twist
The Taste for Italian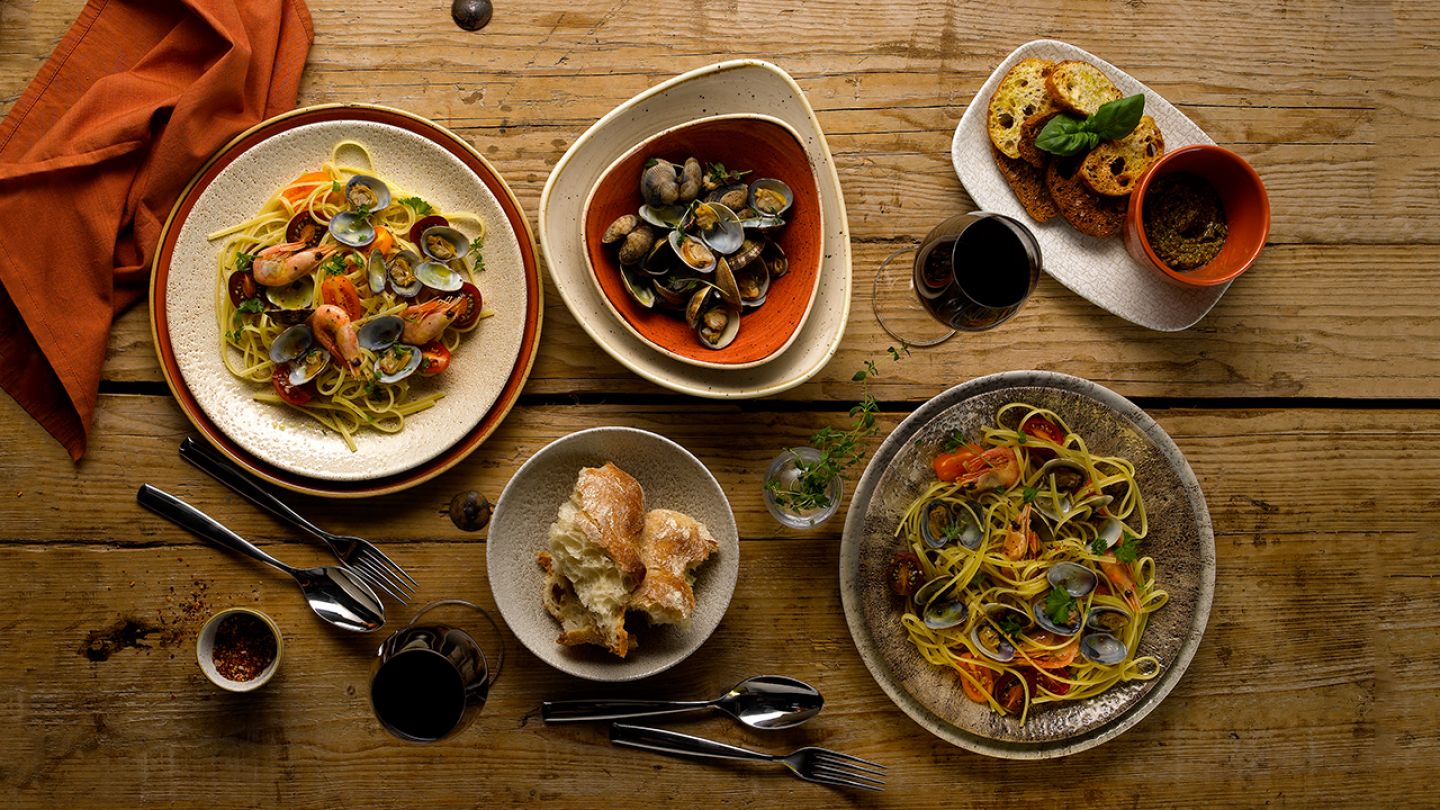 Italian cuisine has been hailed as the most beloved food style across the globe, and that doesn't appear to be changing any time soon. The popularity of woodfired pizza ovens continues to grow, pasta remains the world's favourite food and antipasto is the ultimate sharing platter.
Pizza Plating
Pizza is the quintessential casual dish to share with family and friends. As alfresco dining in the hospitality industry is on the rise, outdoor wood fired pizza ovens are the perfect solution for dining under the stars. Serve up pizzas on restaurant plates in the earthy tones of Stonecast Patina, or add a pop of rustic colour with Stonecast Mustard Seed and Cornflower Blue to create a warm mediterranean feel.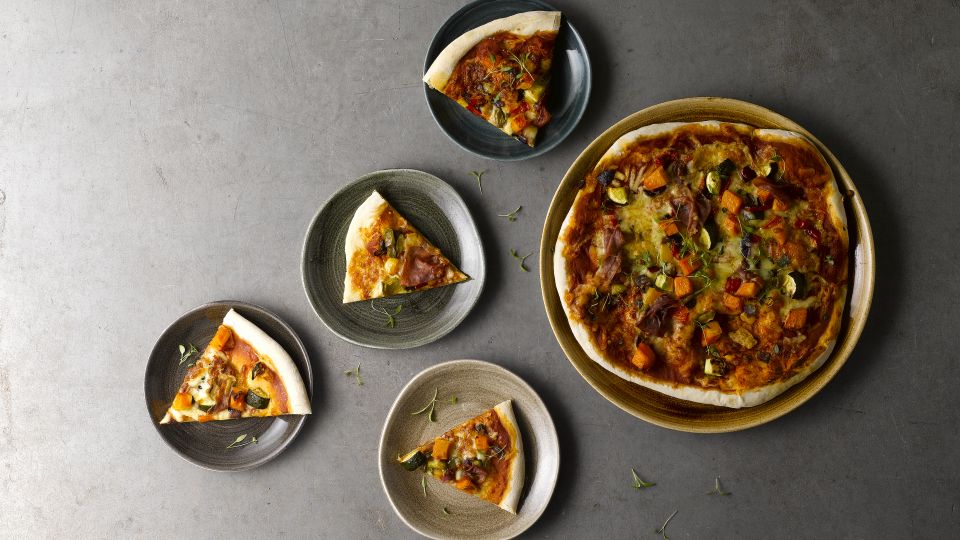 Antipasto Plates
Heaped antipasto platters or delicate sharing plates, the traditional Italian dish is a satisfying starter to any meal. Add interest to this popular Italian feasting food with innovative restaurant plates, try the contemporary shapes in Chef's Plates or an eclectic mix of Emerge, Stonecast and Studio Prints designs.
Pasta Perfection
The world's favourite food, pasta is a constant on menus across the globe. The tableware solutions for pasta are plentiful, from simplistic white embossments such as Bamboo or Isla pasta bowls to more rustic looks with hand decorated Stonecast Spice Orange or Patina Red Rust. Alternatively create more contemporary presentation with minimal coupe pasta bowls in innovative Studio Prints Raku or Stone.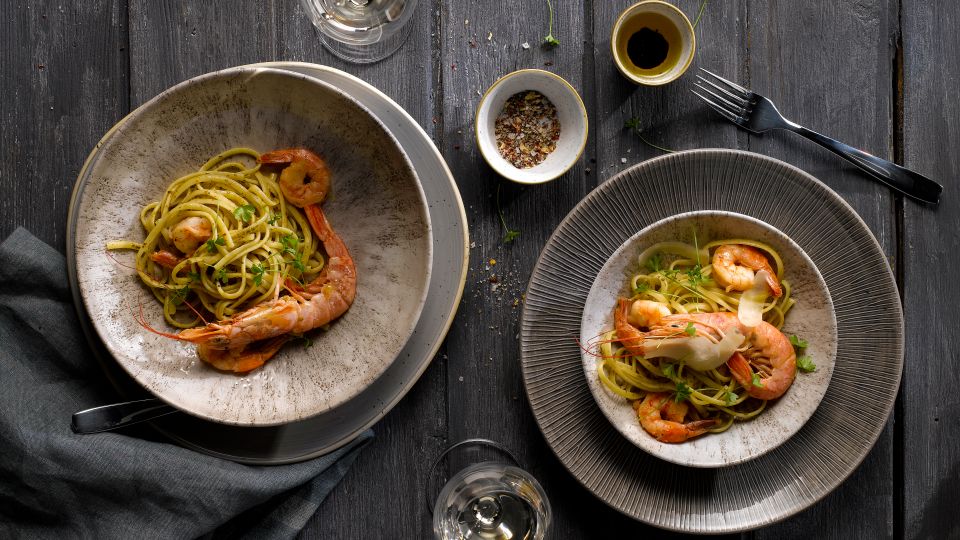 The Catering Centre is the exclusive agent for CHURCHILL1795 in Malta.
Want to know more? Call us on +356 2157 7305, send an email on This email address is being protected from spambots. You need JavaScript enabled to view it. or message us on Facebook! We'd love to hear from you.
If you would like to find out more about our range of tableware, how to order or have any other enquiries please do get in touch.